The Base

There are so many little elements that goes to hats. But it all starts on block with a preferred based of felt, sinamay or buckram. These are amazing stretchable fabrics with the ability to stiffen like rock.

They are all natural fabrics. We only use the highest quality, like A grade Sinamay, or Peach-bloom felt. Buckram is our base for most of our hats when we make them from other fabrics. They are all sourced from sustainable companies.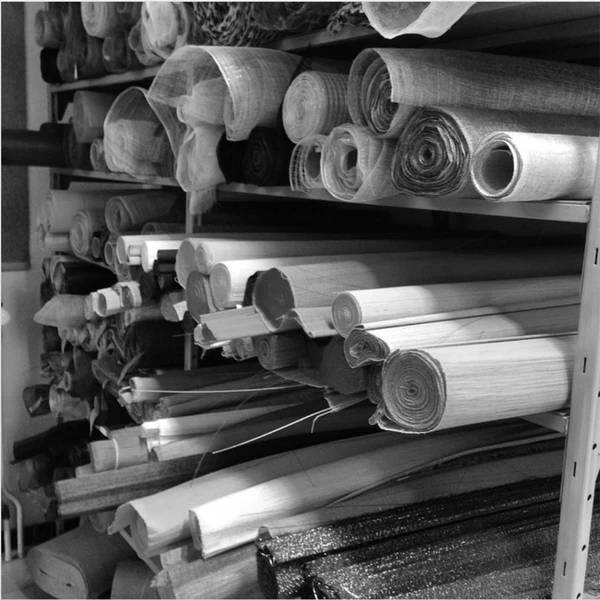 ---
The Embroidery

Our embroidery fabrics are either made in-house or sourced from small business that have limited productions. It is very important for us that not many has access to what we make for you.
---
The Feathers

All of our feathers are sourced from fair trade companies and all of them are byproducts. We shape, colour and trim all off them in house as we needed. Each feather embroidery or feather trim is made by us so that we can achieve the perfect complimentary trim for our hats.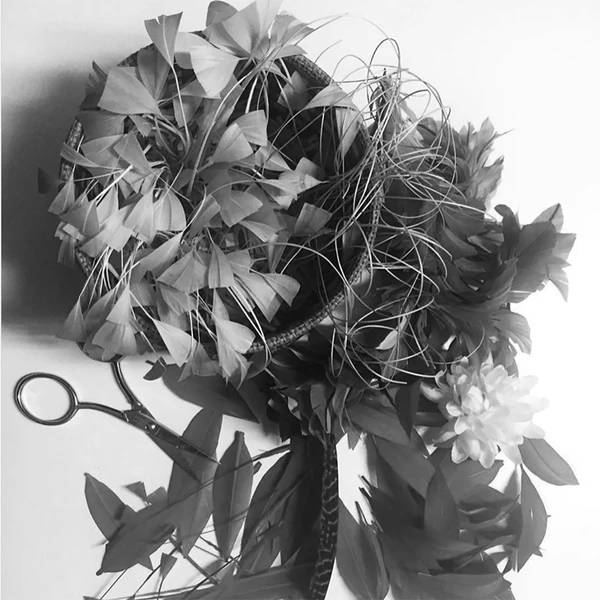 ---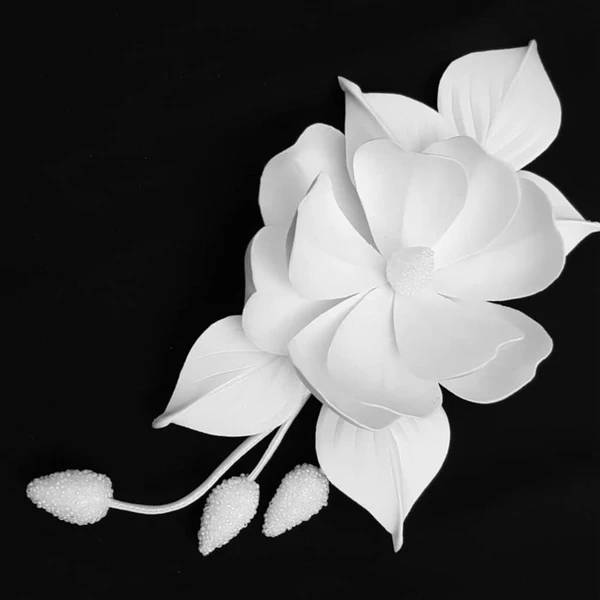 The Flowers

Our flowers are made in-house as well, the smaller flowers are usually made by all of us while more sculpture styled ones are made by our flower artist. As we believe every details has an expert.
---
Other trims

We also use elements like crinoline, bunt, silk abaca, pearls, even sand and many more details. Each collection, each hat needs a different detail and with hats we know that we have limitless items to use on that all we need to do is figure out how it would compliment the hat best.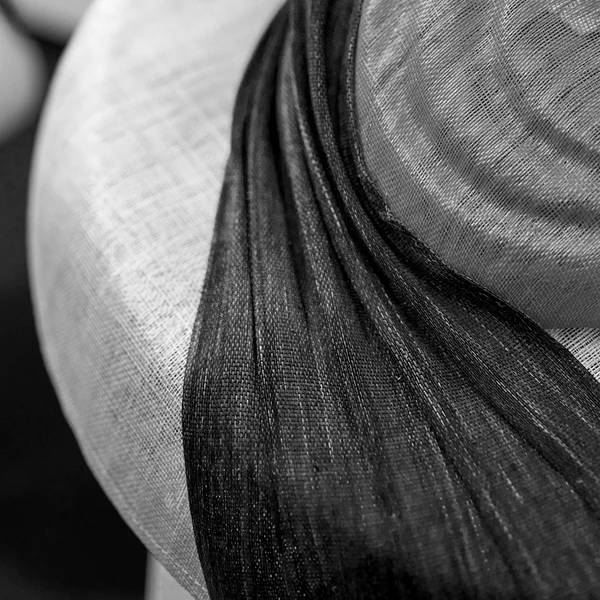 ---