At Merve Bayindir we know how important it is for a bride to have a perfect day. Over the years it has been the greatest honour for us to dress so many beautiful brides heads with our bridal pieces. We don't think we are simply making a bridal headpiece we think we are making something for you to passion to the next generation. We share your joy and do our best to put that feeling in the making.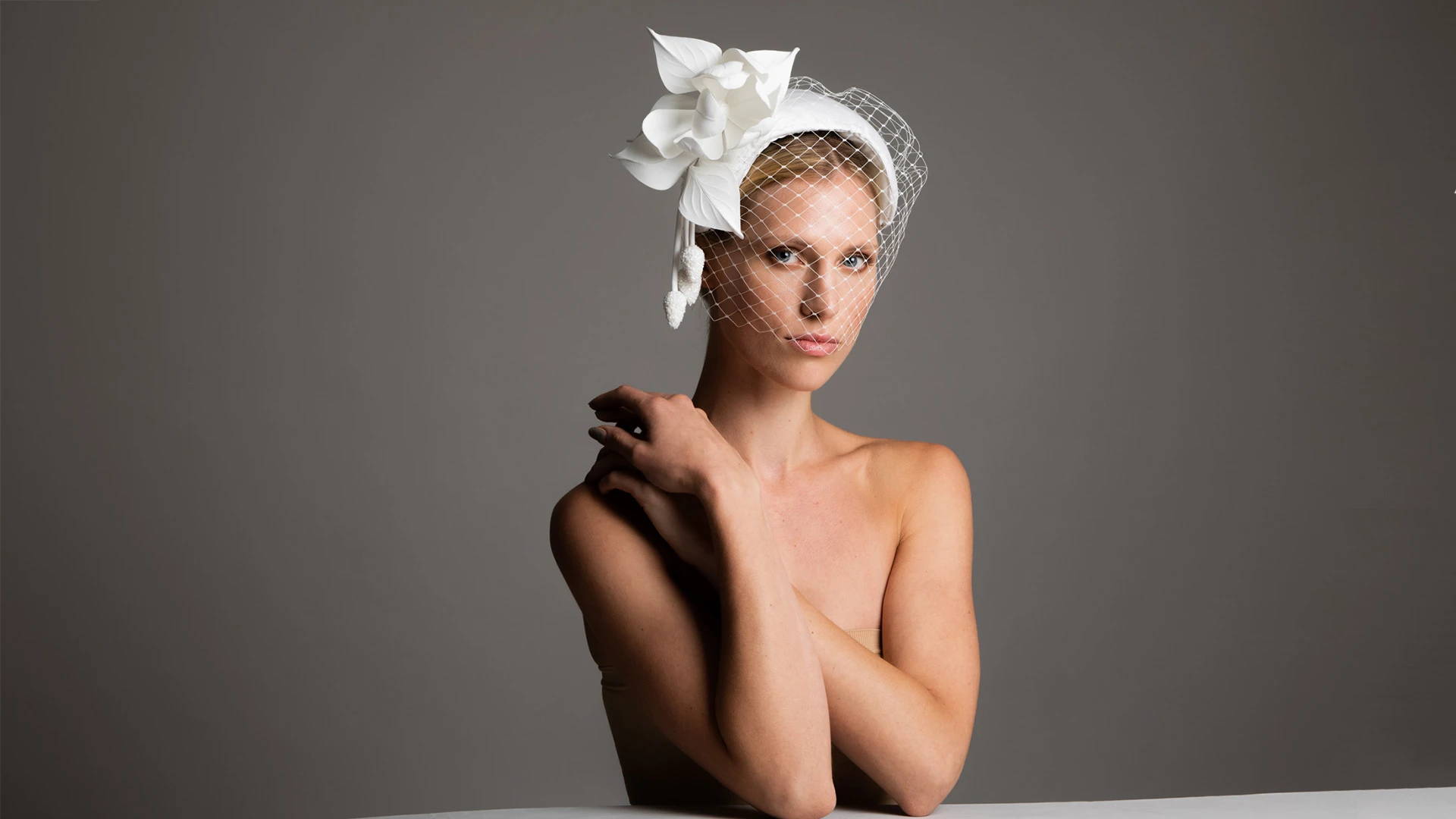 ---
We are happy to customise or design something unique for our brides. The finishing touch to your wedding dress or suit. Somethings small or something statement, we are here to help you become your dream bride.
---
One of the most important thing for us is that you never feel stressed about your headpiece during the making, so we make ourselves available for you when ever you need to touch base. We are always happy to accommodate you in our Atelier, or at the comfort of your own house (with up to 10 samples), or due to distance (or current circumstances) via zoom.
---
Our initial consultation takes about an hour. We have a chat about what is your vision for your wedding and what is in your heart, we try some headpieces, talk about fabrics and the possibilities. If you have a wedding dress or suit ready we strongly suggest having it with you or if you have a swatch from your outfit we really appreciate that. Once the consultation is finish we send you and e-mail with all the details of your bridal headpiece, the pricing and timeline. If you approve, we are set to go.
---
Your bridal headpiece will be made using the best quality of fabrics and materials. Any shade of white is very delicate so we work in a separate corner from other hats in order to keep it safe. Each detail on your headpiece from flowers to embroidery is custom made in-house just for you.
Just to let you know we are happy and available through WhatsApp to give you updates whenever you need.We know how stressful it is to get ready for your special day, and we believe and aim to be your happy place. We are always happy to accommodate the needs of your bridesmaids as we know how important it is to make sure their looks are in-sync with your look.
Depending on the detailing on the bridal headpiece we usually ask for a second and sometimes a third consultation in order to achieve perfection. We strongly suggest that you make an appointment 4 to 8 weeks ahead of your wedding date. This being said we do know sometimes bridal emergencies happen so please do not hesitate to get in touch with us. Our custom bridal headpiece  range from £600 to £3000.
Contact us
Merve Bayindir Millinery
28 Crawford Pl, W1H 5NJ London, UK
+44 (0) 207724878 
Opening Hours: 10:00 am - 06:00pm